Services - Backup Generators
All Services
Absolutely fantastic called up in the morning and had a appointment the same day. Looked after us and really put in the effort to fix our problem. Went over and beyond with service and only used the best products. Will use again and can not recommend enough A+++++.

Joseph Monks
Google Review
High quality work for a reasonable price. I have been using this company for many years for air-con installation, air-con maintenance and electrical work.

Aung Maw
Google Review
Jeff and team explained the process, were reliable, neat and tidy. Very happy with their workmanship.
Poy Vay
Google Review
Backup Generators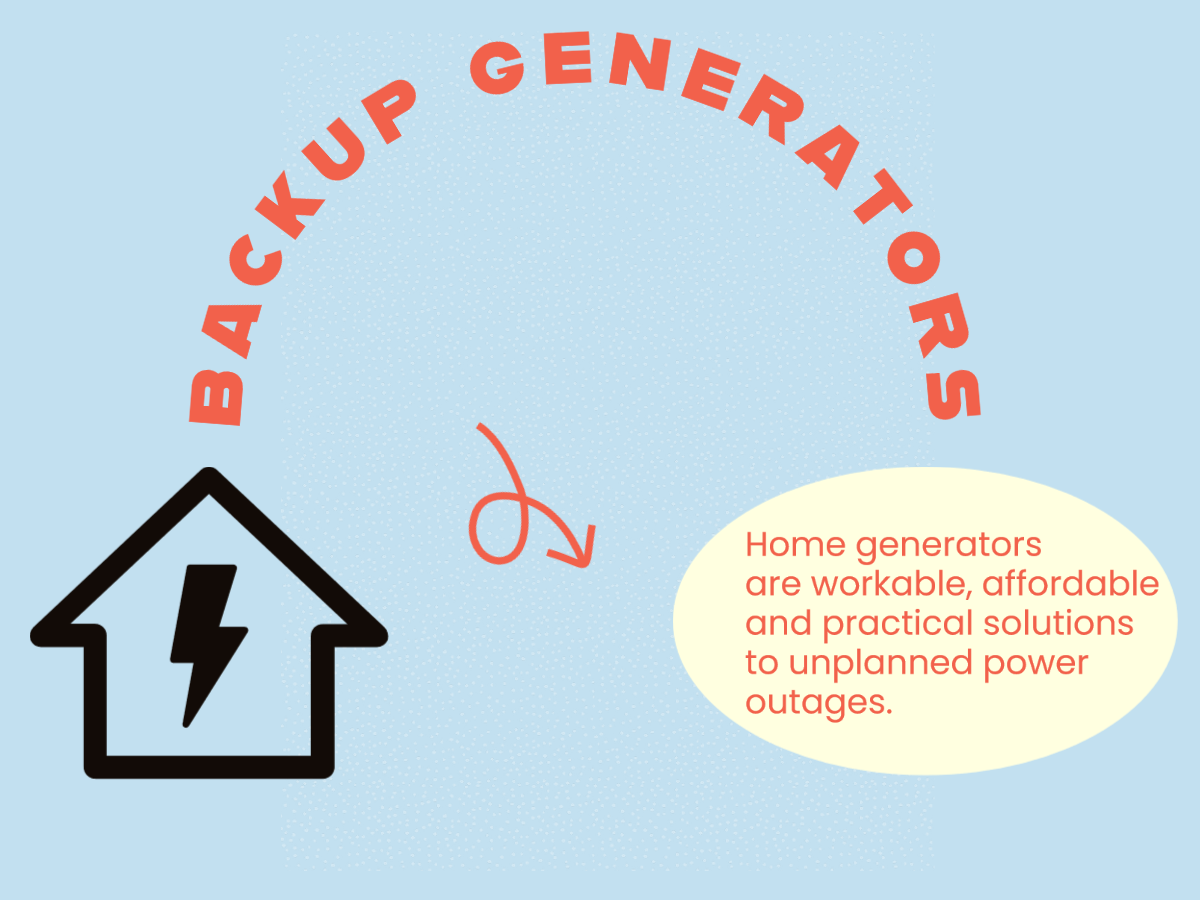 A Backup Generator can be isolated from the electrical system with a changeover switch installed between the generator and the electrical panel. The changeover switch allows power to feed from only one source at a time. A licensed electrician must install a changeover switch.
Home generators are workable, affordable and practical solutions to unplanned power outages.
A home backup generator delivers power directly to your home's electrical system, backing up your entire home or just the most essential items.
Generator Do's:
Keep the generator outside. Never use it indoors.
Install a battery operated carbon monoxide alarm.
Keep the generator dry. Do not use in rain or wet conditions or touch it with wet hands. Protect from moisture by operating on a dry surface under an open canopy-like structure.
Plug appliances directly into the generator or use a heavy duty outdoor-rated extension lead that is rated in watts or amps at least equal to the sum of the connected appliance loads. Check that the entire cord is free of cuts or tears and that the plug has all three prongs, especially an earthing pin.
Generator Dont's:
Never try to power the house wiring by plugging the generator into a wall outlet, a practice known as backfeeding. This is extremely dangerous and is an electrocution risk to utility workers and neighbours served by the same utility transformer. It also bypasses some of the built-in household circuit protection devices.
If you must connect the generator to the house wiring to power appliances, get a licensed electrician to do it in accordance with AS/NZS 3000 Electrical installations (known as the Australian/New Zealand Wiring Rules) and Energex or Ergon Energy requirements.
Before refuelling the generator, turn it off and let it cool down. Fuel spilt on hot engine parts could ignite.
source: https://www.electricalsafety.qld.gov.au/dos-and-donts-running-generators